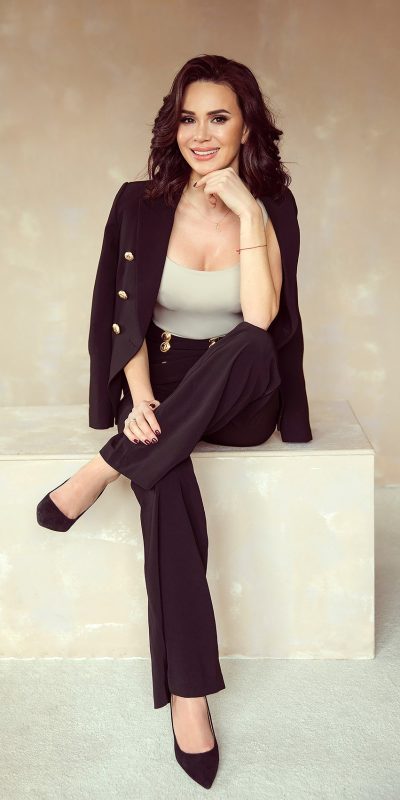 The brains behind the
successful House of Brows
is Edyta Manys.
After training with some of the best and internationally known Permanent Makeup Artists or PMUs, Edyta became one of the top PMUs herself. Thanks to her remarkable creativity and sensibility for visual aesthetics as well as facial beauty, Edyta has mastered countless techniques as well as developed her owns in order to provide truly amazing treatments based on skin micropigmentation.
House of Browns was born out of Edyta's passion for the craft as well as her entrepreneurial and independent approach the business. After over 6 years of being established, House of Brows has become one of the top beauty clinics in Dublin specialising in micropigmentation. Her successful business and experience have allowed Edyta to be awarded the prestigious Pro Artist Award for 'high quality works' as well as obtaining 2nd place in The Irish PMU Championship. House of Brows is a winner of Irish NBL Awards 2020 in category "Best Semi-Permanent Make Up Artist in Ireland" and also double finalist of Irish Make Up and Hair Beauty awards 2019.
Edyta specialises in the  Powder Brows method, Ombre Lips, Eyeliner pigmentation and Scalp micropigmentation. Being a true artist, Edyta is a focused and detail-oriented PMU who aims to no less than "ensuring that your desired look is executed to perfection". However, her accomplishments don't end there, Edyta also founded the House of Brows Academy and works as a trainer in the PowderBrows Academy.
The wife, and mother of 2 beautiful boys, Edyta has managed to run a very successful business that empowers women of all ages to look and feel their best through the perfect combination between the technology of skin pigmentation and art.
Great things in business are never done by one person 
a team of people does them!
Meet our House Of Brows Team looking at one direction,
who are passionate about what they do and have a personalized approach to each individual